November 4, 2016
Marriage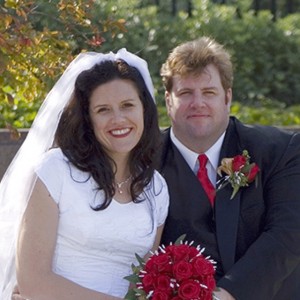 Yes, it's true: as of today I've been married for ten years. To the same woman. A saint, you say? Without question, I respond. Anyone who knows me knows I'm no box of candy. By itself, the act of living with me for ten years qualifies her for sainthood. Res ipsa loquitur.
However, the idea that she's a saint implies that being yoked to me is easy for her or somehow comes naturally, and she is far more amazing than that. She works hard at it. She doesn't give up. Her goal is my goal — to make it all the way. I can't speak for her, but for my part, I will say this in all earnestness: I require no further proof of God's love for me than the gift of living this life with Christiane. As she and I like to say, eternity might just be long enough.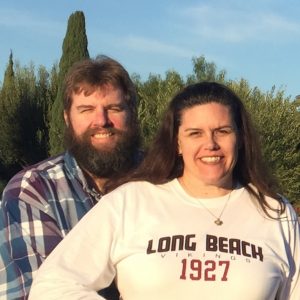 The cliché "she is my anchor" comes to mind, but she isn't my anchor. She's my dry land, my safe harbor. What tethers me to her isn't a chain or a sheet of parchment or even the binding covenants I made a decade ago. I am forever sealed to her because of where we've been and what we've been through together, and where we want to go and what we want to become together; and I carry that with me wherever I am, even when she is far over the horizon.
The bottom line is, she is perfect for me, and no matter how many more decades or eternities it takes, I will become perfect for her, because she deserves it.