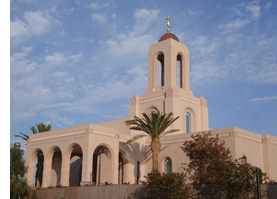 HIGHLIGHTS
We became 'officially' engaged on October 12, 2006 (due to an unusually long wait for the custom rings to be completed); unofficially, we had been engaged for months.
Two bridal showers were held on Saturday, October 21, 2006.
We were sealed together for time and all eternity on Saturday, November 4, 2006 at 9am in the Newport Beach California Temple, by President D. Thomas Borgquist.
A luncheon was held at 11am for family and for all who attended the sealing and/or the subsequent photo session at the Temple. It was hosted by the mother of the groom in her home.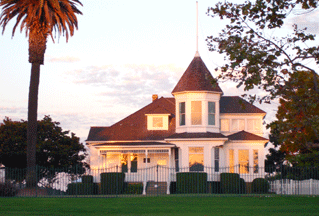 The reception took place from 4pm - 7pm at the barn and grounds behind the Newland House, an historic Queen Anne Victorian home in Huntington Beach.
The honeymoon was spent at Big Bear Lake. No phones, no computers, no interruptions. It was a heavenly week.
Photographs of these and other events can be accessed from the Photos page.